You may remember the post I did a while ago about the
throw pillows
I've been making for my sister-in-law. I finally finished the whole set! I
love
how they turned out. Here they are.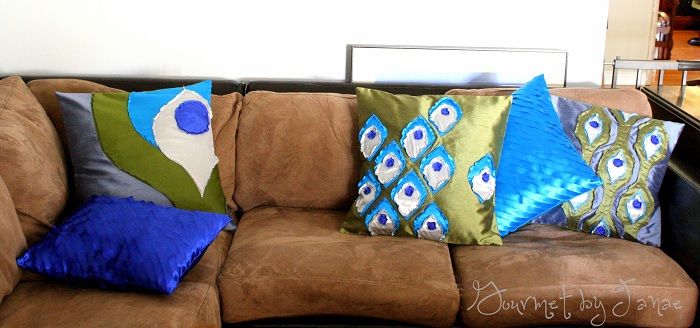 I like the color scheme she chose. I also really like how all of these shapes go together to give you the impression of peacock feathers without blatantly showing one.
I really like this applique technique that I came up with. I've never seen anything like it, but I love the exposed raw edges. It just takes a while to do. It's a good thing I'm
sort of
patient.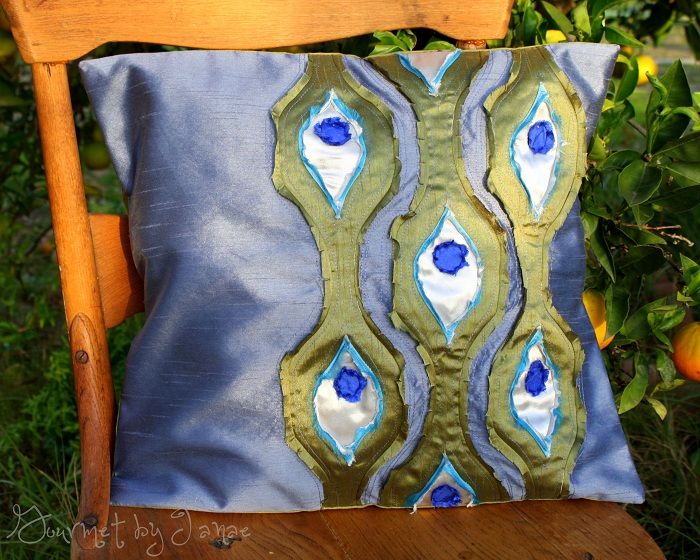 I love these feathered pillows with the surprise of color peeking out from underneath the layers. I think they're fun.
My favorite one is the last one I made. A combination of the colors, the design, the pattern and placement of the applique... There's something about it I find really aesthetically pleasing.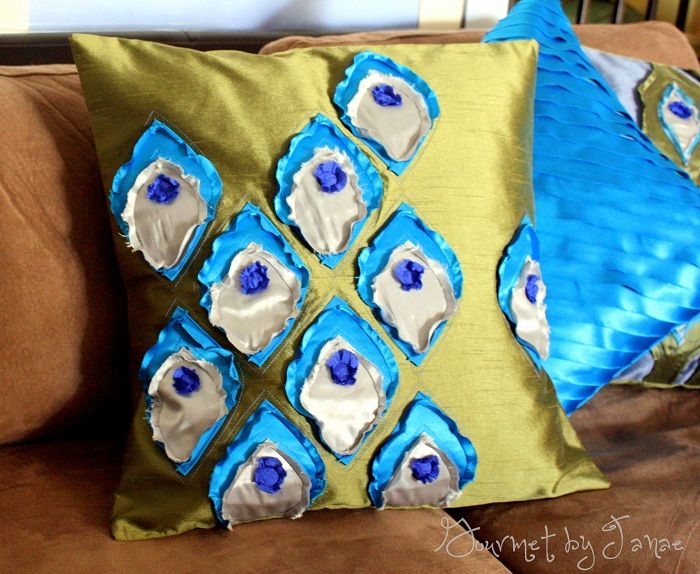 All of them have sham-style openings in the back and are all machine washable (a must-have for anyone with kids).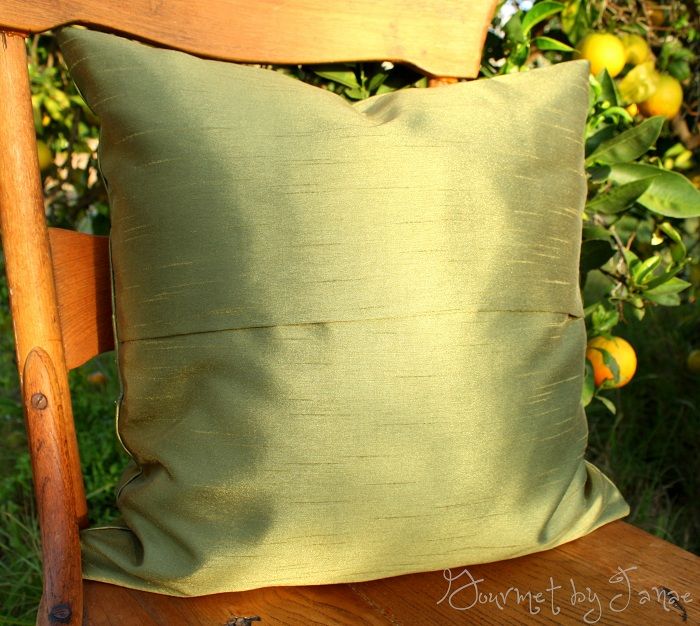 Along with these, I made one extra throw pillow for fun. It has large pleats that are sewn in place, creating little pocket-like structures all over it. This makes for an interesting texture on the front.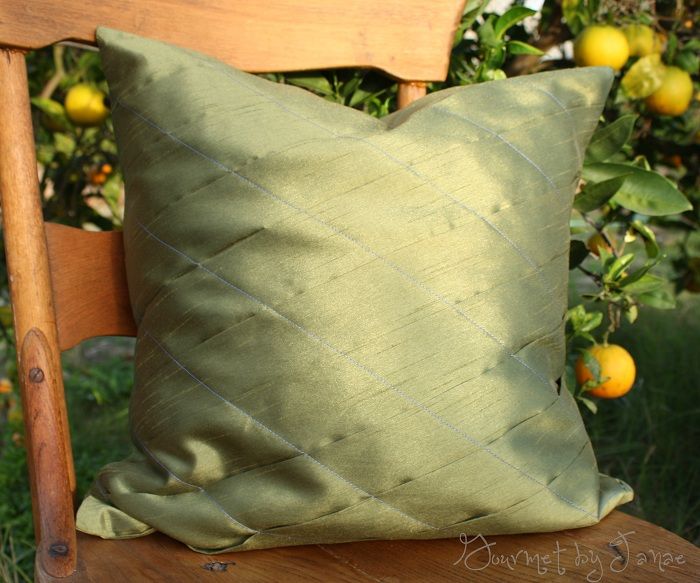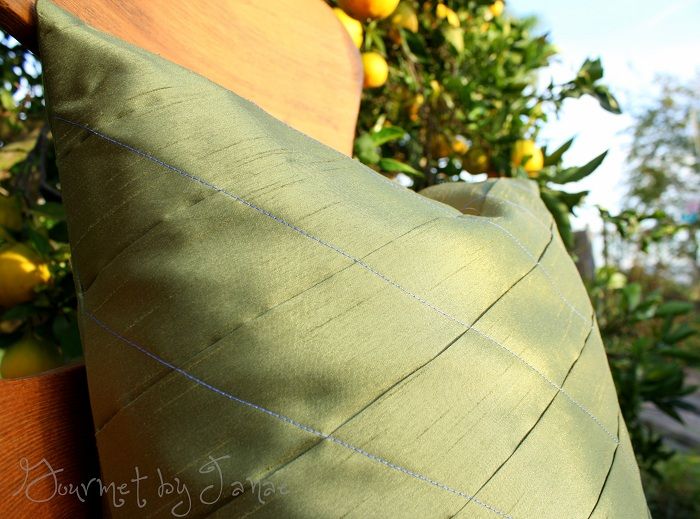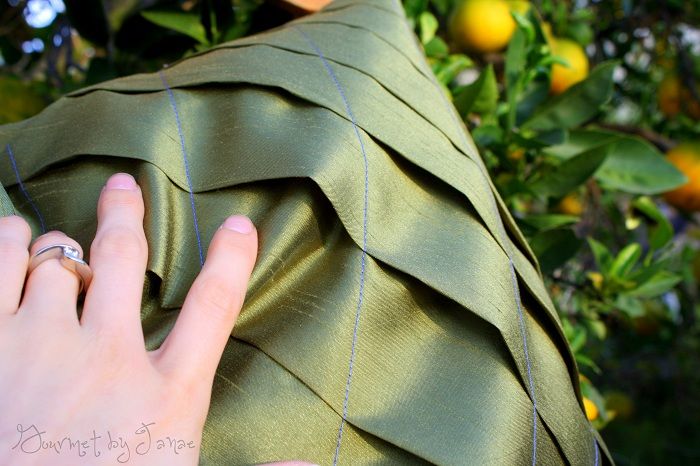 The good news for you: this one is for sale!
And thanks for stopping by.





Linked up to: