It's tough to gift shop for my parents. They already have everything they need and anything else they might want is out of my price range. Last year I out-did myself and made a really unique
wire wrapped tree
for them.
This year I didn't know what to do. But there is this really good chocolate shop we love down here in San Diego, so we got my parents some
really
good drinking chocolate (Chili Burnt Caramel flavor) and some other chocolate too, so I made them some customized monogrammed mugs.
My dad is left-handed, so his letter is on the opposite side of his mug compared to my mom's, who is right-handed.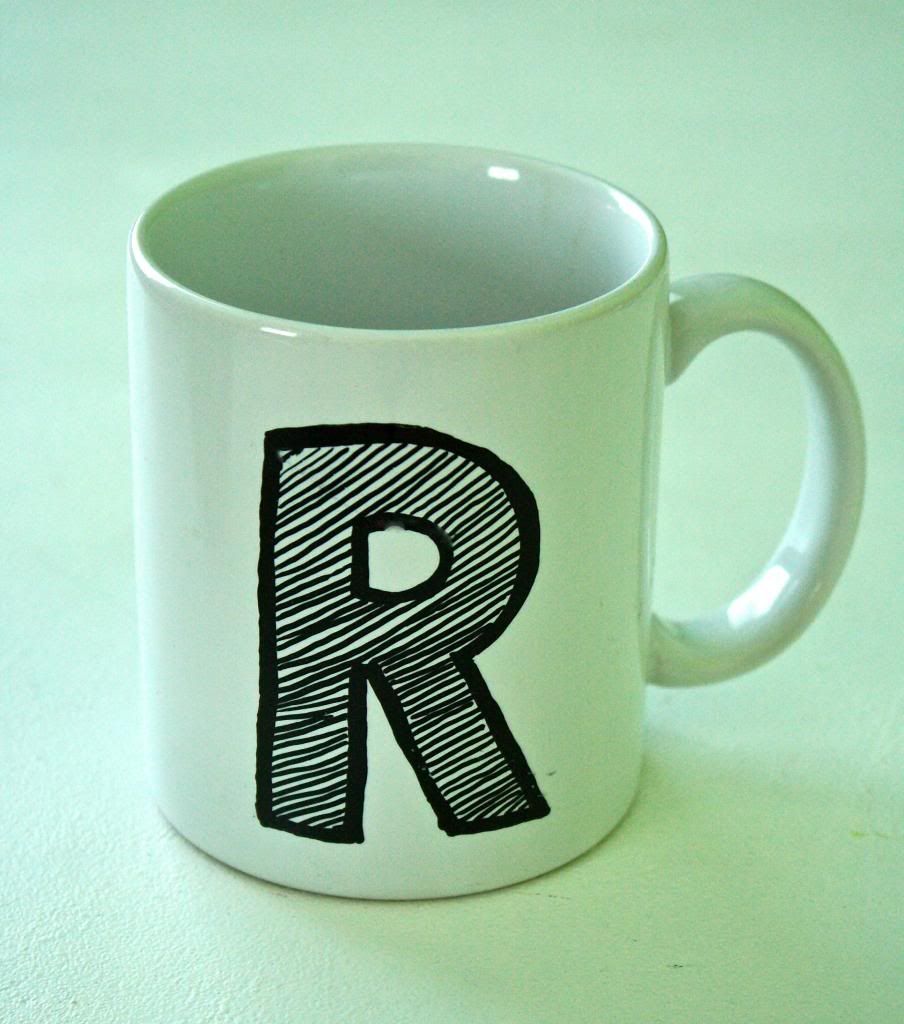 These are super easy to make. All you need is one or more clean porcelain mugs, an oil based Sharpie, an oven preheated to 300 degrees F, and 24 hours in advance of when you need them.
Draw whatever design you want on your mugs with the oil based Sharpie. Try using carbon transfer paper to trace your design on and then go over it with the ink.
Be careful drawing on the mugs, because the ink runs really easily if you depress the tip too much... or at all sometimes. If it does run, Q-tips and paint thinner clean it up easily.
Once you're done with whatever design you want on your mugs, let them sit 24 hours so that the ink sets up well. Then bake at 300 degrees for 35-40 minutes. Try putting them on a cookie sheet so that they're easy to remove.
After they're baked, let them cool naturally at room temperature.
Care instructions: Hand wash as needed.
That's all there is to it. It's several little steps, but it's really simple and doesn't take very long (aside from the 24 hour wait).
I want to try this technique on plates and platters using other Sharpie colors. My imagination goes wild just thinking about the possibilities!